10, October 2015: How to be a different person, dressing bizarrely or acting strangely? That would be totally wrong, being different means that people have enough courage to explore unknown road without natural human fears of failure and embarrassment. However, no road is long with good company, and Fosjoas electric scooter V2 is the good one.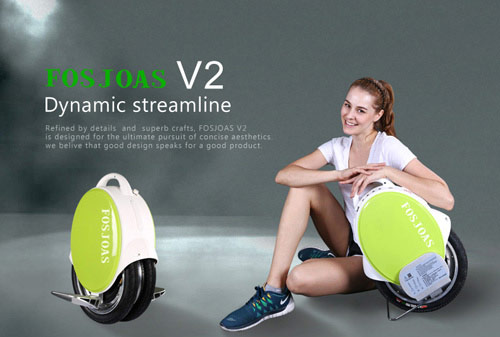 To meet the demands of scooter-lovers, developers create this masterpiece in a responsible manner. High quality material and accessories unites with latest high technology make Fosjoas twin-wheel self-balance scooter V2 a shining star among its peers. With the slogan "Concise, Yet not Simple", this small product changes people's minds, the obvious convenience it brings people is the reduction of commute time by 400%, people do not need to sigh in despair when facing the traffic congestion any more, neither complain about long walking in the long and narrow alley. The max speed of Fosjoas V2 can reach 18km/h and the range per charge is up to 18-23km.
At the same time, to follow the advocacy of green commuting, this scooter uses the SONY Li-ion Battery, on the one hand, the battery itself owns longer life expectancy and duration, on the other hand, no-emission reduce the pressure of tail gas pollution, in addition, the charging time that only takes 80min to get 80% full charge of the battery is relatively less than that of other batteries, so such ultra-fast charge saves riders' precious time. For the unicycle like V2, the pedal is also at a very important position, comfortable pedal can help rider experience the riding well, so the pedal of Fosjoas V2 is well-designed by developers, the size of pedal suits feet more and the edge is smooth so that riders' ankles get enough protection, what's more, the solid material ensures riding safety to a large extent.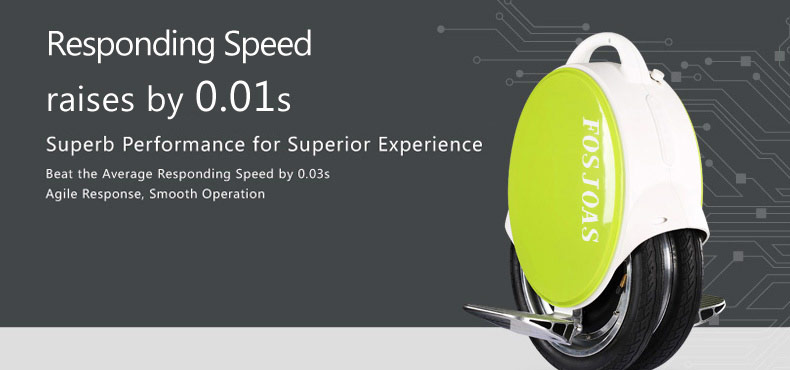 Different choices decide the different destiny, however, more thoughts without action don't make any sense. Maybe just the Fosjoas self-balancing scooter away from the ideal, so give Fosjoas V2 a chance to company riders on the long life way and witness every exciting moment.
For Media Contact:
Person Name: Mr Tang
Company: Changzhou Moben Technology Co.,Ltd
Phone: +8618861270200
Email Id: [email protected]
Website: http://www.fosjoas.com/