01, October 2015: In the market, those who strongly intend to ride FOSJOAS intelligent self-balancing scooter but have few time on learning it has been making complaint about the hardship of the single- and twin-wheeled scooter and airing their voice about appeal for an easier-to-ride intelligent self-balancing scooter. As a result, Moben Global Inc. rolled out FOSJOAS V9 and U3. FOSJOAS U3 is the upgraded model of FOSJOAS V9. The duo of two-wheeled intelligent scooters dominated the then market for scooter. To inherit the merits of FOSJOAS V9 and U3 and keep the high momentum of prosperity of two-wheeled intelligent scooters, Moben Global Inc. pushed out a brand new model—FOSJOAS K3.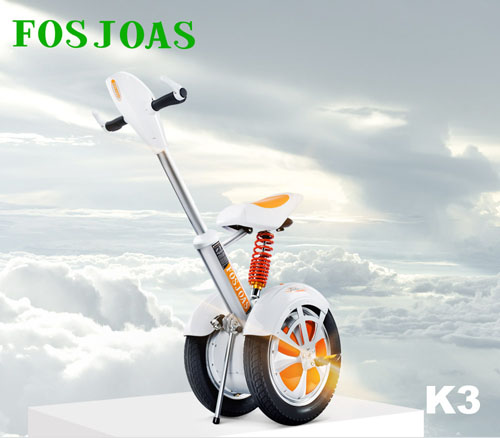 The main draw of FOSJOAS K3 lies in its riding mode—FOSJOAS K3 adopts the sitting-posture riding mode. FOSJOAS K3 provides the rider with a leather saddle to sit on when the rider steer FOSJOAS K3. The previous models are with no saddle to sit on. Therefore, the rider used to harp up on about the fatigue caused by the long-time riding. That is to say that the previous is a bit unsuitable for a long-distance trip. The saddle-quipped intelligent self-balancing scooter K3 turned around the situation. The rider could sit on the saddle of electric self-balancing scooter K3 and get started a log trip. It realises the long trip in the city.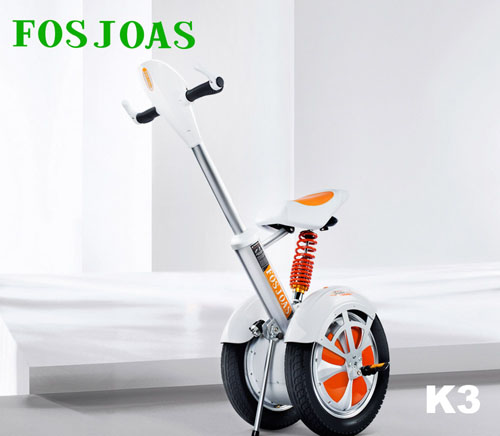 Another point is worth noting. It makes a great stride in technology. FOSJOAS K3 can be connected to the mobile phone. Through downloading the free APP by Moben Global Inc. from online, the rider is able control his FOSJOAS K3 on via APP. He could lock or unlock his K3. When he parks K3, he can leave it outside without any worrying about theft as long as he lock K3 on APP. At the same time, GPS is added to APP. Although his K3 is stolen, the owner can locate FOSJOAS K3.
For Media Contact:
Person Name: Mr Tang
Company: Changzhou Moben Technology Co.,Ltd
Phone: +8618861270200
Email Id: [email protected]
Website: http://www.fosjoas.com/