10, October 2015: People now have stronger awareness of fashion, they want to be unique to show their personality and taste. People always want to be unique in clothing, food, traveling, even transport. Fosjoas V2 is the suitable vehicle attracting the attention of people greatly. As a new trend and new way of traveling, the electric scooter is the environmentally-friendly and green tool to replace walking or driving. Besides, riders can also show their taste or idea through the vehicle. Since environmental protection is also a new fashion, which is led by many stars or actors.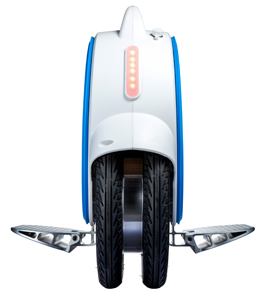 Fosjoas V2 also equips with the cushion pads with different colors, this can protect the shank from friction of the self-balancing electric scooter as well as decorate the scooter itself. Bright colors are the fashion nowadays, so Fosjoas V2 utilizes bright blue, bright green as the decoration. The imported Sony Li-on battery and magnetic levitation motor guarantee the theory of green travel of Fosjoas. Li-on battery produces no emission and pollution while the motor also produces low noise. Environmental protection is also a kind of fashion, riders with Fosjoas V2 show their advanced idea of environmental protection, which enables them to be the trendsetters.
The design of Fosjoas V2 reflects the care of the designer. The two-wheeled electric scooter is equipped with LED atmosphere lights. With the lights, the night travel becomes safe since the atmosphere lights can remind pedestrians and other vehicles. LDE means the light consume low battery without decreasing the battery life of the electric scooter, so users do not need to worry about the battery life of the scooter. What's more, the pedals are upgraded with smooth edge, in case that users will scratch their ankles during the process of sudden falling down or turnover.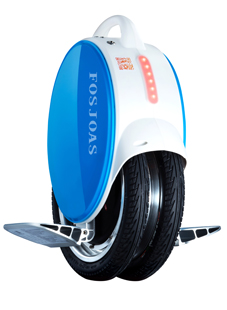 Fosjoas V2 is the best choice for most trendsetters. It not only show the taste of its user, it also reflect the lifestyle. In a word, Fosjoas V2, the self-balancing electric scooter is movable fashion on the street.
For Media Contact:
Person Name: Mr Tang
Company: Changzhou Moben Technology Co.,Ltd
Phone: +8618861270200
Email Id: [email protected]
Website: http://www.fosjoas.com/