22, August 2015: The frequency with which people are encountering problems when undergoing cosmetic surgery has led the General Medical Council to move to issue new guidance proposing a cooling off period before any surgical procedures are carried out on patients. The GMC chairman, Professor Terence Stephenson, said: "Cosmetic practice is a huge and expanding area of medicine and patients, some of whom are vulnerable, do need to be better protected. We are producing this guidance because of the risks around this area of medicine."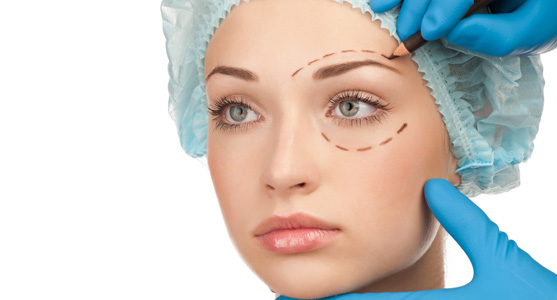 The main issue that the GMC is seeking to address is cases where patients feel they were put under pressure to make a decision about cosmetic surgery, which they later regretted. Professor Stephenson went on to say: "We are clear that doctors must not pressure patients to make rushed decisions they may end up regretting and they must give them enough information so they can make an informed choice."
According to some patients, there are clinics in the country that are quite happy to carry out procedures on a first visit to their facility and will even encourage people to do so. Nathan Thursfield, a 20-year-old Katie Price fan living in Staffordshire, is one such patient. Having spent roughly £50,000 on cosmetic procedures in the last couple of years, he said, ""I think a cooling off period is a good idea and I would like to see it come in. For my personal preference I know what I want and I go for it. I can be impulsive so I don't like to wait but cosmetic surgery is something that needs to be thought about." A botched Botox job that has left him with lumps in his forehead whenever he frowns and lumps in his lips has led Nathan to be a little more circumspect with regard to cosmetic surgery than some of his peers.
The guidelines that the GMC wishes cosmetic surgery clinics to follow are due to be published early in 2016 and will hopefully ensure that other people who are perhaps a little over enthusiastic when it comes to changing their appearance through cosmetic procedures will be given the necessary time to consider all of the available options carefully before going under the knife.
Many industry professionals are only too aware of the need for a cooling off period and already incorporate one into their code of practice. The director of a beauty spa in the West Midlands that offers Botox treatments said they always arranged for patients to have a consultation with their doctor at least 2 weeks before the proposed date of the procedure.
For anybody that has been pressured into undergoing cosmetic surgery and subsequently had reason to regret their decision, it may be possible to take legal action against the clinic in question. You can find further information on how to make a claim for clinical negligence on the websites of personal injury specialists such as http://oraclesolicitors.co.uk/ Initial consultations are free with many such solicitors.
For Media Contact:
Person Name: David Hall
Company: Oracle Solicitors
Address: 182 - 184 Edgware Road
London, England, W2 2DS UK
Phone: 020 3051 5060
Email Id: [email protected]
Website: http://oraclesolicitors.co.uk/