11, August 2015: Of late, Moben Global Inc. has released one type of advanced model, two-wheel electric scooters V9. In tech, V9 adopts the aerospace attitude control theory, fuzzy software algorithm and gyroscope system to maintain balance by leaning forward and backward. Riders can control the vehicle to go forward, accelerate, decelerate, and brake, etc. by leaning forward or backward. Similar to the techniques of riding a bicycle, the riders achieve balance on Airwheel by slightly tilting sideways.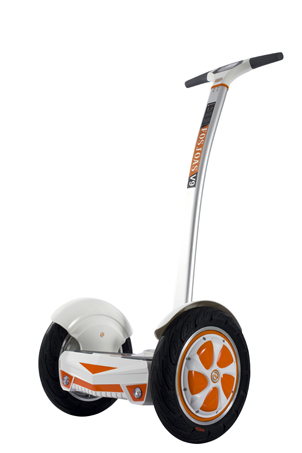 You can focus on power, speed, temperature and other state through a large screen on the handlebars of FOSJOAS self-balancing scooter V9, which brings you great convenience during your trip. The handlebars can be removed from the car separately to replace or upgrade that reduces the payments of repairing or upgrading.
FOSJOAS self-balancing electric scooter V9 uses built-in hi-fi speaker devices with wireless transmission technology, which contains bass engine technology and stereo sound. You can connect your mobile phone to broadcast audio frequency easily with its good resolution and strong sound. It will not give you the turbidity popping feeling like a poor speaker. Try to imagine it, when riding with friends to the countryside for picnic at a weekend, you can use V9 to play some soothing music and build a comfortable natural time with beautiful scenery.
Besides the function of music, FOSJOAS self-balancing scooters V9 also pioneered the headlights and rear brake lamp which help riders travel at night safety. Its bold light and iridescent breathing lamp on stem not only can warn the vehicles and pedestrians to give way but also make cool personality at night.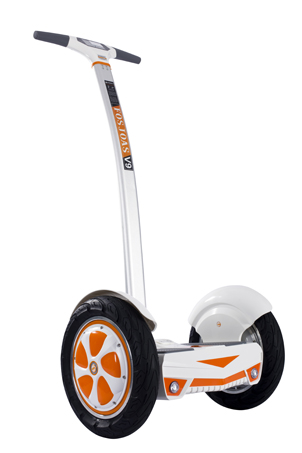 We should dare to try and insist on low carbon travel. FOSJOAS self-balance unicycle V9, whose slogan is "intelligent fashion, green travel", must be able to bring us incomparable travel experience. Let music achieve the perfect travel. If you are into V9, welcome to its website for more info about it.
For Media Contact:
Person Name: Mr Tang
Company: Changzhou Moben Technology Co.,Ltd
Phone: +8618861270200
Email Id: [email protected]
Website: http://www.fosjoas.com/